How To Create More Quality Content
"I don't remember"
The words spoken by my son immediately after I pick him up from martial arts and ask him what he learned.
A similar event plays out when I ask someone about their content strategy.
"I don't know what to post" is a common refrain.
The problem is not that my son doesn't remember or that you can't rattle off ideas for content. The problem is with the question.
When we learn to ask better questions, we get better answers.
Coming up with a wider variety of quality content for your brand requires more than just asking yourself, "What can I say about [my brand]?"
To assist with brainstorming quality content, I came up with the Content Grid. It's a simple, but powerful content brainstorming tool.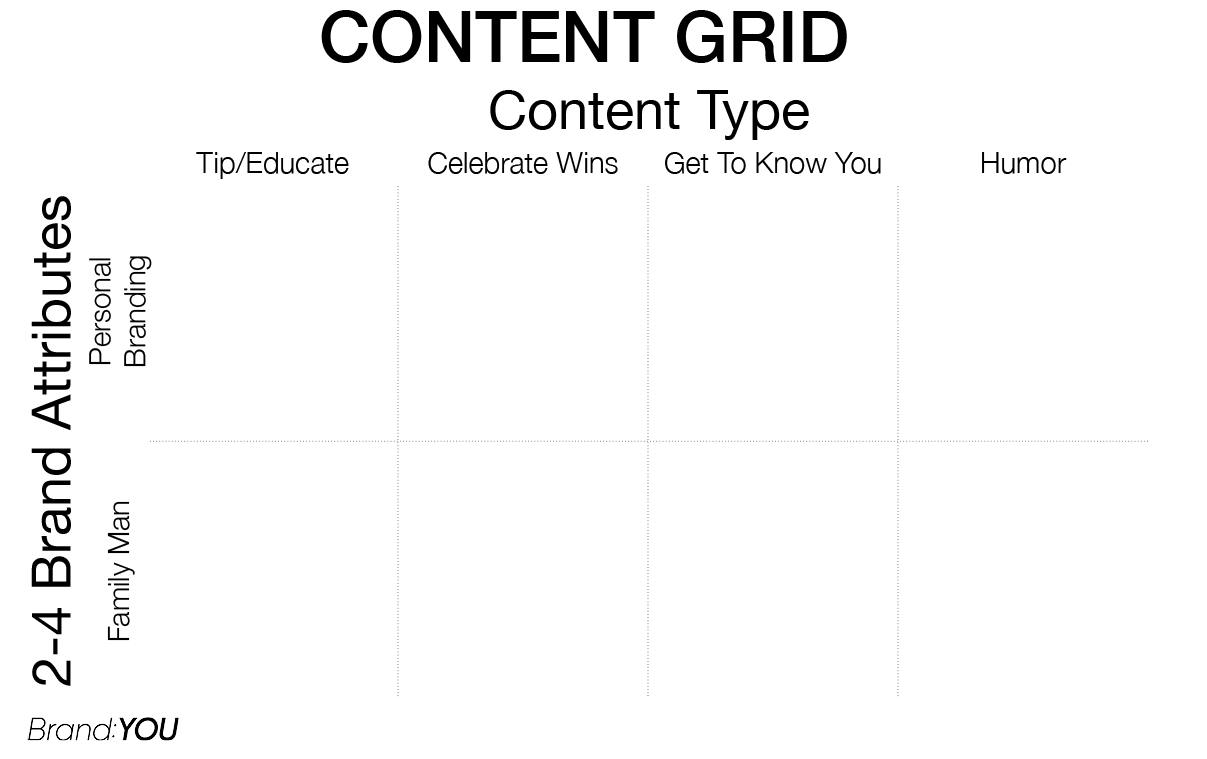 Along the left-hand side, simply list your brand attributes. They could be Gardening and Family for example.
Then, along the top you have the following categories: Tip/Educate, Celebrate Wins, Get To Know You, and Humor.
This creates a content matrix where you have more specific prompts for your brand content.
For example, under Gardening and Get To Know You, you would brainstorm ideas about how you got into gardening and other good memories created while gardening. Under Tips/Educate you could list all the different things you've learned about gardening and being a gardener.
Take some time to fill out the Content Grid and brainstorm ideas for each box. This should provide you with quite a few ideas for quality, engaging content for your brand!
---